This week sees the release of 14 new titles available to view from the comfort of your own home!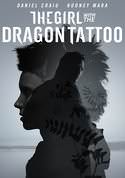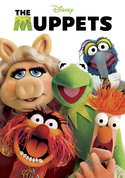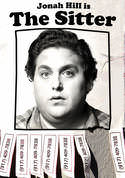 The Girl with the Dragon Tattoo – Disgraced journalist Mikael Blomkvist (Daniel Craig) accepts an invitation to surreptitiously investigate a forty year old unsolved murder on behalf of the victim's uncle, Swedish industrialist Henrik Vanger (Christopher Plummer). Meanwhile, tattooed hacker Lisbeth Salander (Rooney Mara), hired to investigate Blomkvist, discovers the truth behind the conspiracy that led to his fall from grace. Available to own and rent in SD, HD and HDX starting March 20th!


The Muppets – On vacation in Los Angeles, Walter, the world's biggest Muppet fan, his brother Gary (Jason Segel) and Gary's girlfriend Mary (Amy Adams) from Smalltown, USA, discover the nefarious plan of oilman Tex Richman (Chris Cooper) to raze the Muppet Theater and drill for the oil recently discovered beneath the Muppets' former stomping grounds. To stage a telethon and raise the $10 million needed to save the theater, Walter, Mary and Gary help Kermit reunite the Muppets, who have all gone their separate ways: Fozzie now performs with a Reno casino tribute band called the Moopets, Miss Piggy is a plus-size fashion editor at Vogue Paris, Animal is in a Santa Barbara clinic for anger management, and Gonzo is a high-powered plumbing magnate. Available to own and rent in SD, HD, and HDX starting March 20th!
The Sitter – Jonah Hill rides out one outrageously wild night in this hilarious comedy from the director of Pineapple Express. Suburban slacker Noah (Hill) is watching a neighbor's kids when he gets a booty call from his girlfriend in the city. To hook up with her, Noah takes to the streets, but his urban adventure spins out of control as he finds himself on the run from a maniacal druglord. Raunchy laughs and insane action – it's all in a night's work for THE SITTER.
Available to own and rent in SD, HD, and HDX on March 20th!

Also premiering this week: