This week sees the release of 3 new titles available to view from the comfort of your own home!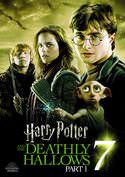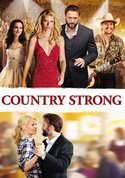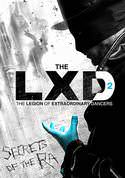 Harry Potter and the Deathly Hallows: Part 1 – Harry, Ron and Hermione set out on their perilous mission to track down and destroy the Horcruxes–the keys to Voldemort's immortality. On their own, without the guidance or protection of their professors, the three friends must now rely on one another more than ever. But there are Dark Forces in their midst that threaten to tear them apart. Meanwhile, the Wizarding world has become a dangerous place for all enemies of the Dark Lord. The long-feared war has begun and Voldemort's Death Eaters seize control of the Ministry of Magic and even Hogwarts, terrorizing and arresting anyone who might oppose them. But the one prize they still seek is the one most valuable to Voldemort: Harry Potter. Harry's only hope is to find the Horcruxes before Voldemort finds him. But as he searches for clues, he uncovers an old and almost forgotten tale–the legend of the Deathly Hallows. Available beginning April 15 to own, or rent in SD, HD, and HDX 28-days before Netflix!

Country Strong – Soon after a rising young singer-songwriter (Garrett Hedlund) gets involved with a fallen, emotionally unstable country star (Gwyneth Paltrow), the pair embark on a career resurrection tour helmed by her husband/manager (Tim McGraw) and featuring a beauty queen-turned-singer (Leighton Meester). Between concerts, romantic entanglements and old demons threaten to derail them all. Available beginning April 12 to own and rent in SD, HD, and HDX!
The LXD: The Secrets of the Ra – This season, Dance goes evil. From creator, Jon M. Chu (STEP UP 3D), the epic saga charges forward with THE LXD: SECRETS OF THE RA as the forces of good and evil go head to head towards an explosive showdown and true heroes are revealed. Trevor Drift (Luis "Bboy Luigi" Rosado) will understand the sacrifice necessary to fulfill a family legacy, the Dark Doctor's (John "Jrock" Nelson) shocking past reveals the motives behind his madness, and a powerful new villain, The Wave (Ricardo "Frantick" Rodriguez, Jr.) unleashes the might of Organization X. Each new chapter delves further into the LXD mythology as the mystery continues to unfold. Featuring all your favorite heroes from Season One including Sp3cimen (Chadd "Madd Chadd" Smith), Elliot Hoo (Glee's Harry Shum, Jr.), and Ninjato (Galen Hooks) as they redefine what it means to be extraordinary. Available beginning April 12 to own, or rent in SD, HD, and HDX!