This week sees the release of 19 new titles available to view from the comfort of your own home!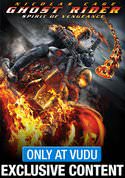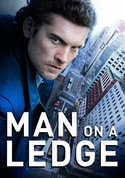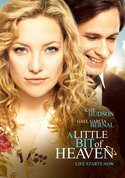 Ghost Rider: Spirit of Vengeance (Exclusive Bundle with Bonus Content) – Nicolas Cage returns as Johnny Blaze in GHOST RIDER SPIRIT OF VENGEANCE. Still struggling with his curse as the devil's bounty hunter, Johnny is hiding out in a remote part of Europe when he is recruited by a secret sect of the church to save a young boy from the devil. At first, Johnny is reluctant to embrace the power of the Ghost Rider, but it is the only way to protect the boy and possibly rid himself of his curse forever. Includes Exclusive 20 minute Featurette BACK INTO BLACK: More Stories from the Set. Available to own in SD, HD, and HDX starting May 29th!


Man on a Ledge – In the film critics call "a white-knuckle action thriller," ex-cop Nick Cassidy (Sam Worthington, Avatar & Clash of the Titans) escapes from prison to plan the ultimate heist: steal a $40 million diamond from cutthroat businessman David Englander (Ed Harris), and in the process prove his innocence. Available to rent in SD, HD, and HDX starting May 29th!
A Little Bit of Heaven – Marley Corbett, a carefree woman with a promising career, great friends, and witty sense of humor, learns that she has terminal cancer. She is told the news by Dr. Julian Goldstein, a successful doctor with a hardened exterior, who is deeply impressed and affected by the way Marley accepts the news of her fate with humor and dignity. From there, Marley and Julian find themselves falling in love, and doing their best to make the most of the time they have left. Available to rent and own in SD, HD, and HDX starting May 29th!

Also premiering this week: