This week sees the release of 13 new titles available to view from the comfort of your own home!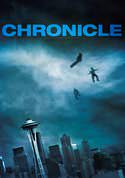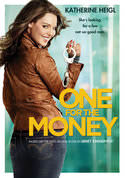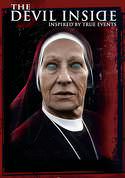 Chronicle – Witness the mind-bending chronicle of great power gone awry. When three ordinary high school friends make an extraordinary discovery, they acquire amazing abilities beyond their understanding. They can move objects with their minds, crush cars at will, and even fly. But as their strengths grow, so do their darker sides. When harmless pranks give way to more dangerous escapades, their lives spin recklessly out of control, leading to an explosive, high-flying climax that will leave you breathless! Available to own and rent in SD, HD and HDX starting May 15th!


One for the Money – Katherine Heigl is Stephanie Plum in this hilarious film for the whole family – based on Janet Evanovich's best seller about an incredibly average yet heroic woman who finds a new start in the bail bond business. Available to rent in SD, HD, and HDX starting May 15th!
The Devil Inside – In 1989, emergency responders received a 9-1-1 call from Maria Rossi confessing to three brutal murders. The courts found her insane – but something else found her first. Twenty years later, her daughter Isabella's search for answers led to an exorcism by two rogue priests revealing that her mother is possessed by four powerful demons. Now, Isabella must face pure evil or forsake her soul. Discover why Devil Inside is the movie critics call "riveting" and "terrifying." Available to own in SD, HD, and HDX starting May 15th!

Also premiering this week: