This week sees the release of 21 new titles available to view from the comfort of your own home!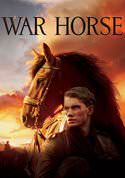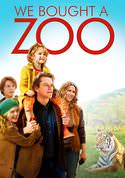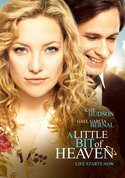 War Horse – From legendary director Steven Spielberg comes the epic adventure War Horse, a tale of incredible loyalty, hope and tenacity. Based on the Tony award-winning* Broadway play, and set against the sweeping canvas of World War I, this deeply heartfelt story begins with the remarkable friendship between a horse named Joey and his young trainer Albert. When they're forced apart by war, we follow Joey's extraordinary journey as he changes and inspires the lives of everyone he meets. War Horse is a "Genuine Movie Masterpiece" (Rex Reed, The New York Observer) and one of the most powerful and moving stories of friendship ever told. Available to own and rent in SD, HD and HDX starting April 3rd!


We Bought a Zoo – When his teenage son gets into trouble, Benjamin Mee (Damon) gives up a lucrative newspaper job to move his family to the most unlikely of places: a zoo! With help from an eclectic staff, and with many misadventures along the way, Benjamin embarks on a fresh beginning to restore the dilapidated zoo to its former glory, while uniting his family. From the director of Jerry Maguire, We Bought a Zoo is a wonderful, warm and witty celebration of the human spirit. Available to own and rent in SD, HD, and HDX starting April 3rd!
A Little Bit of Heaven – Marley Corbett, a carefree woman with a promising career, great friends, and witty sense of humor, learns that she has terminal cancer. She is told the news by Dr. Julian Goldstein, a successful doctor with a hardened exterior, who is deeply impressed and affected by the way Marley accepts the news of her fate with humor and dignity. From there, Marley and Julian find themselves falling in love, and doing their best to make the most of the time they have left.
Available to rent in SD, HD, and HDX on April 3rd!

Also premiering this week: