Today sees the release of 7 new titles available to view from the comfort of your own home!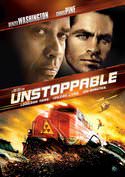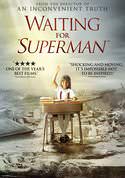 Unstoppable – Star Trek's Chris Pine co-stars with Denzel Washington in this action thriller from director Tony Scott. The plot for the 20th Century Fox production surrounds two locomotive operators who team up to stop a runaway train filled with explosives. Live Free or Die Hard's Mark Bomback provides the script. Available to own, or rent in SD, HD, and HDX 28-days before Netflix!

Waiting for "Superman" – This is the groundbreaking feature film that provides an engaging and inspiring look at public education in the United States. WAITING FOR SUPERMAN has helped launch a movement to achieve a real and lasting change through the compelling stories of five unforgettable students such as Emily, a Silicon Valley eighth-grader who is afraid of being labeled as unfit for college and Francisco, a Bronx first-grader whose mom will do anything to give him a shot at a better life. This film will leave a lasting and powerful impression that you will want to share with your friends and family. Available to own, or rent in SD, HD, and HDX!
Also premiering this week: