Today sees the release of 15 new titles available to view from the comfort of your own home!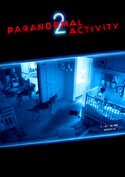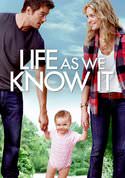 Paranormal Activity 2 – Available in both Theatrical and Unrated Director's Cut versions – Just as Dan and Kristi welcome a newborn baby into their home, a demonic presence begins terrorizing them, tearing apart their perfect world and turning it into an inescapable nightmare. Security cameras capture the torment, making every minute horrifyingly real. Available to own, or rent in SD, HD, and HDX!

Life as We Know It – In the romantic comedy LIFE AS WE KNOW IT, Holly Berenson (Katherine Heigl) is an up-and-coming restaurateur and Eric Messer (Josh Duhamel) is a promising network sports director. After a disastrous blind date, the only thing they have in common is their dislike for each other and their love for their goddaughter, Sophie. But when they suddenly become all Sophie has in the world, Holly and Messer are forced to put their differences aside. Juggling career ambitions and competing social calendars, they'll have to find some common ground while living under one roof. Available to own, or rent in SD, HD, and HDX 28-days before Netflix!
For Colored Girls – From Tyler Perry comes a colorful film of great magnitude, where different women find common ground. Like a rainbow, each woman provides a different hue and perspective. Faced with the greater spectrum, they are gifted hope and inspiration. Available to own, or rent in SD, HD, and HDX!
Also premiering this week: