Today sees the release of 18 new titles available to view from the comfort of your own home!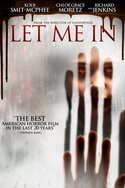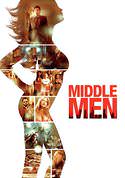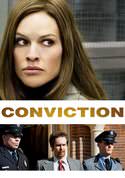 Let Me In – LET ME IN is a haunting and provocative thriller written and directed by Matt Reeves (CLOVERFIELD) based on the best-selling Swedish novel "Let The Right One In" and highly acclaimed film of the same name. Chloe Grace Moretz (KICK-ASS) stars as Abby, a mysterious 12-year-old who moves with a man who appears to be her father (Oscar(R)-nominee Richard Jenkins of THE VISITOR) next door to Owen (Kodi Smit-McPhee of THE ROAD), a social outcast who is viciously bullied at school. In his loneliness, Owen forms a profound bond with his new neighbor Abby, but can't help noticing that she is like no one he has ever met before. As a string of grisly murders grips his wintry New Mexico town, Owen has to confront the reality that this seemingly innocent girl is actually a savage vampire. Available to own and rent in SD, HD, and HDX!

Middle Men – In 1995, everyone had a VCR, music was sold in record stores, and the world wide web was a newfound discovery. Businessman Jack Harris (Luke Wilson) had the perfect life – a beautiful family and a successful career fixing problem companies. Then he met Wayne Beering (Giovanni Ribisi) and Buck Dolby (Gabriel Macht), two genius but troubled men, who had invented the way adult entertainment is sold over the internet. When Jack agrees to help steer their business, he soon finds himself caught between a 23-year-old porn star and the FBI, all the while becoming one of the wealthiest entrepreneurs of his time. Witness a story so outrageous, you won't believe it's true. A story that proves business is a lot like sex: getting in is easy, pulling out is hard. Available to rent in SD, HD, and HDX one week before it hits DVD and Blu-ray!
Conviction – Hilary Swank and Sam Rockwell deliver unforgettable performances in this incredible true story that co-stars Minnie Driver, Juliette Lewis and Peter Gallagher. Swank plays Betty Anne Waters, a young woman whose world is shattered when her beloved brother Kenny (Rockwell) is convicted of murder and sentenced to life in prison. Steadfastly convinced of his innocence, Betty Anne embarks on an 18-year journey to set Kenny free, using state-of-the-art forensic technology. The unshakable bond between a brother and sister, at the heart of this real-life drama, will stir your emotions and inspire you. Available to own, or rent in SD, HD, and HDX 28-days before Netflix!
Also premiering this week: