Today sees the release of 7 new titles available to view from the comfort of your own home!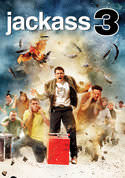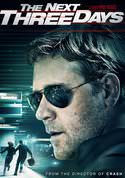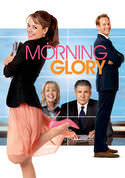 Jackass 3 – Available in both Theatrical and Unrated versions! – 3 times the laughs. 3 times the stupid. 3 times the pain. The jackass guys are back for their wildest round of mischief and mayhem yet! You'll laugh 'til your bladder pops or your spleen spleens. Get ready to go AC or DC with your choice of theatrical or unrated version, loaded with all the outrageous footage not shown in theaters. So brace yourself for uncensored, unbelievable and totally explicit stunts from the idiots you've come to know and love from a safe and sanitary distance! Theatrical version available to own, or rent in SD, HD, and HDX!Unrated version available to own, and available to rent in SD, HD, and HDX beginning April 8th.

The Next Three Days – Life seems perfect for John Brennan (Russell Crowe) until his wife, Lara, is arrested for a murder she says she didn't commit. Three years into her sentence, John is struggling to hold his family together, raising their son and teaching at college while he pursues every means available to prove her innocence. With the rejection of their final appeal, John decides there is only one possible, bearable solution: to break his wife out of prison. John devises an elaborate escape plot and plunges into a dangerous and unfamiliar world, ultimately risking everything for the woman he loves. Available to own, or rent in SD, HD, and HDX!
Morning Glory – For Becky (Rachel McAdams, "The Notebook"), running a TV show in New York City was the big break she dreamed of until star co-anchors Mike (Harrison Ford, Indiana Jones) and Colleen (Diane Keaton, "Something's Gotta Give") declare an all-out, on-air war. Making the show work with its cast of eccentric characters and outrageous story angles will take a major miracle, but Becky is ready to rise and outshine. Available to own, or rent in SD, HD, and HDX!
Also premiering this week: