Today sees the release of eleven new titles available to view from the comfort of your own home!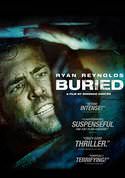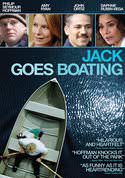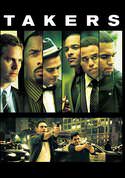 Buried – Paul Conroy wakes up six feet underground with no idea of who put him there or why. Buried with only a cell phone and lighter, his worst enemies are bad reception, a rapidly draining battery, and low oxygen. Paul only has ninety minutes to be rescued. Available to own or rent in SD, HD, and HDX!

Jack Goes Boating – Philip Seymour Hoffman and Amy Ryan star in this humorous tale of love, betrayal, and friendship. The story centers around Jack and Connie, two single people who on their own might continue to recede into the anonymous background of the city, but with each other begin to find the courage and desire to pursue their budding relationship. In contrast, the couple that introduced them, Clyde (John Ortiz) and Lucy (Daphne Rubin-Vega), are confronting unresolved issues in their marriage. Jack is a limo driver with vague dreams of landing a job with the MTA and an obsession with reggae that has prompted him to begin a half-hearted attempt at growing dreadlocks. He spends most of his time hanging out with his best friend and fellow driver Clyde and Clyde's wife Lucy. Being with Connie inspires Jack to learn to cook, pursue a new career and take swimming lessons from Clyde so he can give Connie the romantic boat ride she dreams of. But as Jack and Connie cautiously circle commitment, Clyde and Lucy's marriage begins to disintegrate. From there, we watch as each couple comes face to face with the inevitable path of their respective relationships. Available to own and rent in SD, HD, and HDX!
Takers – TAKERS takes you into the world of a notorious group of criminals (Idris Elba, Paul Walker, T.I., Chris Brown, Hayden Christensen and Michael Ealy) who continue to baffle police by pulling off perfectly executed bank robberies. They are in and out like clockwork, leaving no evidence behind and laying low between heists. But when they attempt to pull off one last job with more money at stake than ever before, the crew may find their plans interrupted by a hardened detective (Matt Dillon) who is hell-bent on solving the case. Available to own or rent in SD, HD, and HDX!
Also premiering this week: