Today sees the release of 11 new titles available to view from the comfort of your own home!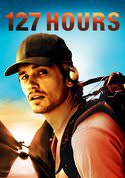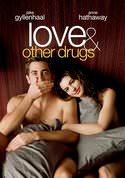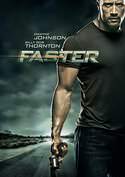 127 Hours – 127 HOURS is the true story of mountain climber Aron Ralston's (James Franco) remarkable adventure to save himself after a fallen boulder crashes on his arm and traps him in an isolated canyon in Utah. Over the next five days Ralston examines his life and survives the elements to finally discover he has the courage and the wherewithal to extricate himself by any means necessary, scale a 65 foot wall and hike over eight miles before he is finally rescued. Throughout his journey, Ralston recalls friends, lovers, family, as well as the last two people he ever had the chance to meet. Available to own, or rent in SD, HD, and HDX 28-days before Netflix!

Love & Other Drugs – Maggie (Anne Hathaway) is an alluring free spirit who won't let anyone – or anything – tie her down. She meets her match in Jamie (Jake Gyllenhaal), whose relentless and nearly infallible charm serve him well with the ladies and in the cutthroat world of pharmaceutical sales. Maggie and Jamie's evolving relationship takes them both by surprise, as they find themselves under the influence of the ultimate drug: love. LOVE & OTHER DRUGS is the winner of two Golden Globe nominations including Best Actor Jake Gyllenhaal and Best Actress Anne Hathaway. Available to own, or rent in SD, HD, and HDX 28-days before Netflix!
Faster – A stint in prison usually has one of two effects on a man – it either breaks him down or makes him stronger. For Driver (Dwayne Johnson), a 10-year sentence proved the latter. His strength was not just fueled by time, but also by a hunger to avenge the murder of his brother during the botched bank robbery that led to his own imprisonment. Untouchable on the 'inside,' he made plenty of enemies in prison – men who were counting the days until his release so they could exact their own revenge on the outside. Now, on the day of his release, he is hell-bent on reaping vengeance upon the four men responsible for his brother's murder. With a list of names and addresses in hand, he sprints out of the prison gates and is immediately on his mission. Available to own and rent in SD, HD, and HDX!
Also premiering this week: