This week we are celebrating exceptional female role models in movies. There are so many to choose from, but we've narrowed it down to some of our favorites. These characters push the limits of their situation, demanding that their lives mean something and that they are allowed to be who they want. Strong and determined, these women and girls are the types of characters that can inspire women to reach for the stars.
Wadjda (2013)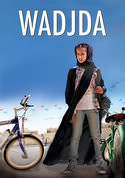 Wadjda – A 10-year old girl in Saudi Arabia does whatever it takes to buy herself a bicycle, in order to race her friend.
Brave (2012)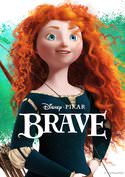 Merida – The fiercely independent daughter of King Fergus, Merida fights for the chance to make her own life decisions, clashing against the traditional customs of her mother.
Hunger Games (2012)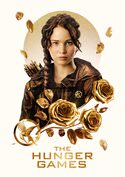 Katniss – A young woman volunteers in her sister's place for the Hunger Games and fights for her life with compassion for her fellow Tributes.
The Help (2011)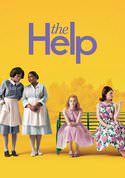 Skeeter – Determined to be a successful writer, Skeeter secretly starts interviewing the help for a book and gives voices to the women who take care of prominent southern families.
Aibileen – As the first housekeeper to agree to be interviewed by Skeeter, Aibileen mobilizes the other housekeepers to join her in sharing their stories, while she tries to empower the white children she raises.
Minny – Outspoken and strong, Minny stands her ground when faced with a cruel employer, using her revenge to keep the women interviewed safe from retribution.
Mary and Martha (2013)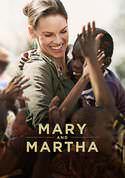 Mary – An American interior designer turns the loss of her son from malaria into a political campaign to fight the spread of the disease.
Martha – A British housewife who inspires Mary to channel her grief to save other children, as well as dedicating her life to making a difference at the orphanage where her son died from malaria.
Million Dollar Baby (2004)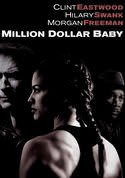 Maggie – Trying to make something of her life, a waitress throws herself into training to become a professional boxer, determined to prove she has what it takes to be the best.
Hemingway & Gellhorn (2012)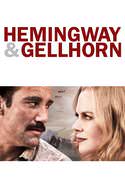 Martha – Trailblazing war correspondent, Martha Gellhorn, has a passionate romance with Ernest Hemingway, but values her work and the stories she writes so much that she asks for a divorce from the writer.
Which female characters are your role models? Enjoy these movies and be sure to check back next week for more!
And if you haven't already, be sure to read last week's installment featuring films with strong female leads from the 1990's and earlier.