March is Women's History Month and VUDU is celebrating with a month long marathon of all our favorite strong female characters! Although women are frequently portrayed as stereotypes in movies, there are some inspiring movies that reveal the true strength of women. Every week we will post a different list of films that capture strong, empowered women. This week, we are highlighting films from the 1990's and earlier. These films span many genres, but the women they depict never fail to inspire us.
A League of Their Own (1992)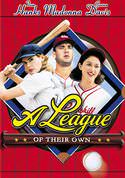 Based on a true story, the women of the first female professional baseball league team up in order to save their baseball league.
Thelma and Louise (1991)
Thelma and Louise embody the complex dynamics between female friends and the lengths they will go to protect each other.
Mildred Pierce (1945)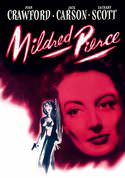 A woman proves she can be an independent businesswoman after separating from her husband.
Paradise Road (1997)
A group of brave women endure life in a POW camp, sticking together in order to survive.